Social Distancing Printing
CSDPrint is producing a large range of health and safety signage, banners, posters and graphics to help businesses keep their employees safe.
We can make sure all your social distancing messages are clearly displayed wherever you need them.
For example we have:
Pavement signs for outside offices, shops, car showrooms and garden centres
Sanitisation stations for entrance and exit areas
Desk screens of all shapes and sizes
A range of distancing floor graphics that are suitable for all floor surfaces
and economic distancing pull up banners
✅ NEXT DAY DELIVERY AVAILABLE
✅ BESPOKE PRINT ON REQUEST
Outdoor frame signs or pavement signs
Sturdy double-sided frames
Graphic size 610 x 890
can be filled with sand or water for stability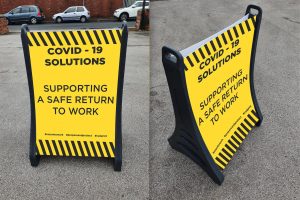 Sanitisation stations
Practical hand sanitiser and mask dispensing unit
Large graphics for clear messaging
Can be branded to your design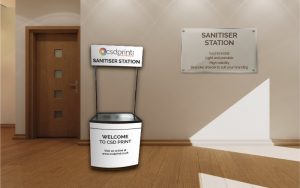 Desk or sneeze screens
Can be made to any size
A range of materials available including foamex and 100% recyclable honey-comb board
Removable acrylic screen for easy cleaning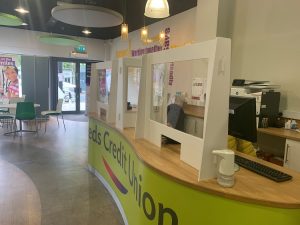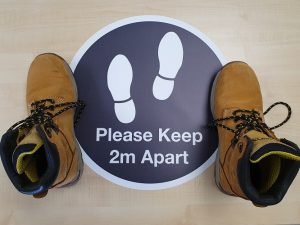 Please get in touch if you need any advice at all on how best to prepare your business for safe working.
Talk to us today!
If you'd like to get in touch then you can use our simple contact form, please complete all the fields below and click the submit button.
We'll make sure to get back to you as soon as possible. The more details you can give us the better!
Alternatively, if you're in a hurry you can call us on 0800 8 402 403 and speak to one of our team.