Correx Board Printing
Here's an interesting CSDPrint Correx Board fact…
We use rather a lot of Correx board – over 2,000 square metres a week! It's our most popular printing material.
Sometimes also referred to as 'corex', it's perfect for digital printing, whether your artwork has full colour photo quality images and designs or just single colour lettering. Our fantastic technology can even print in white, which looks amazing on dark solid background colours such as red, blue and black.
Made from polypropylene resin, Correx board has corrugated plastic core sandwiched between two smooth layers. We tend to use 4- and 6-mm sheets for the vast majority of printing we do, but it's available in a wide variety of colours and thicknesses.
Correx Signage
Durable Correx is perfect for a huge range of applications because it can be used for graphics and displays of any size. It can be used for indoor and outdoor sign boards; it can be printed on both sides and even cut into shapes for added impact.
Correx Board Printing: The Benefits
Versatile – Correx board can be used for a whole host of different projects ranging from retail store and garden centre display graphics, to directional signs, election and protest placards, construction site and security signs.
Reliable – it's really hard wearing even in the most demanding situations.
Options – it comes in lots of sizes.
Low cost – Correx signs are really economical.
---
Correx Signs are ideal for:
Construction site boards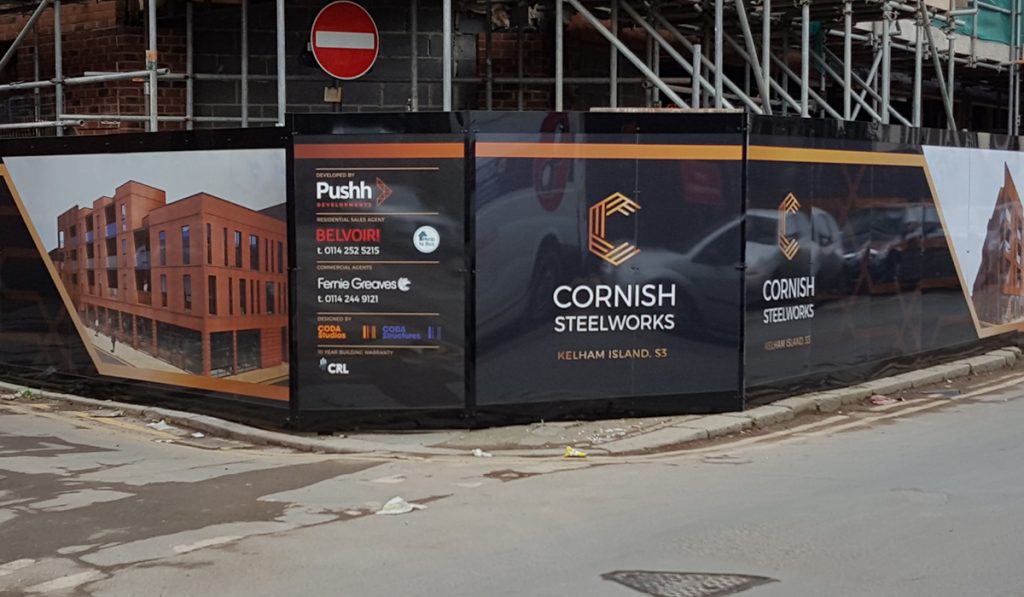 Walking past a building site you will see lots of different signs and a good proportion of them will be printed onto polypropylene Correx sheets. That's because it is high quality, durable and weatherproof. It is excellent for large format, attention-grabbing signs such as Health & Safety warnings.
Contractor Boards
Construction companies like to use Correx board for their temporary site signage. It is cost-effective for producing large logo signs and information boards used at the entrances to construction and demolition sites.
Event signs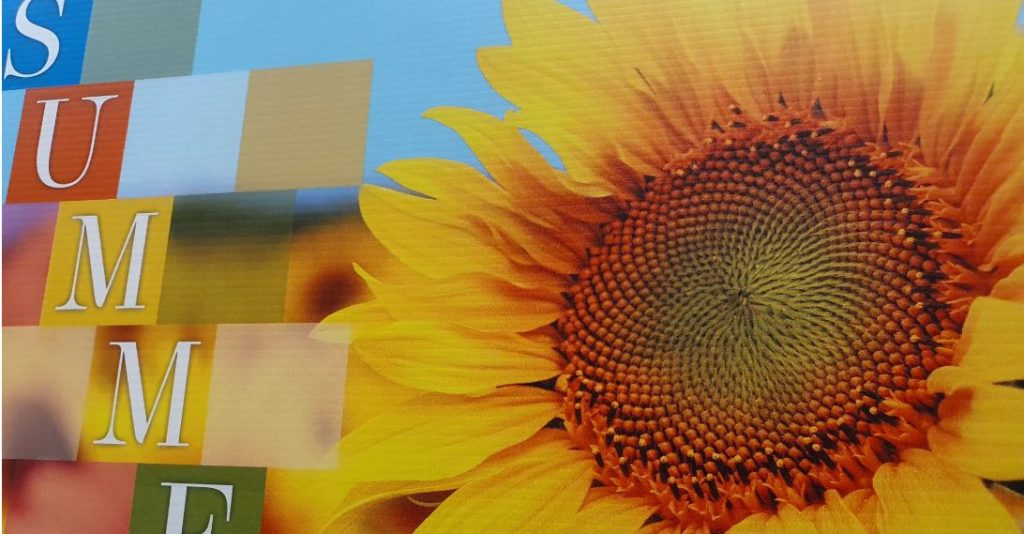 Correx is the go-to material for event's organisers looking for high volumes of low cost, quality signage.
It is perfect for all kinds of event graphics including advertising boards, directional and wayfinding signs.
Security signs
We produce a very broad range of Correx security signs that are custom designed for our customers. Commercial premises managers and security companies come to us because they know we can produce large volumes of high quality, plastic, safety and security signs quickly. The most popular Correx security signs we print are Warning, Keep Out and CCTV surveillance notices but we can produce any design you might require. You can then easily attach them to walls with screw fixings or to fencing with cable ties.
Demonstration and election signs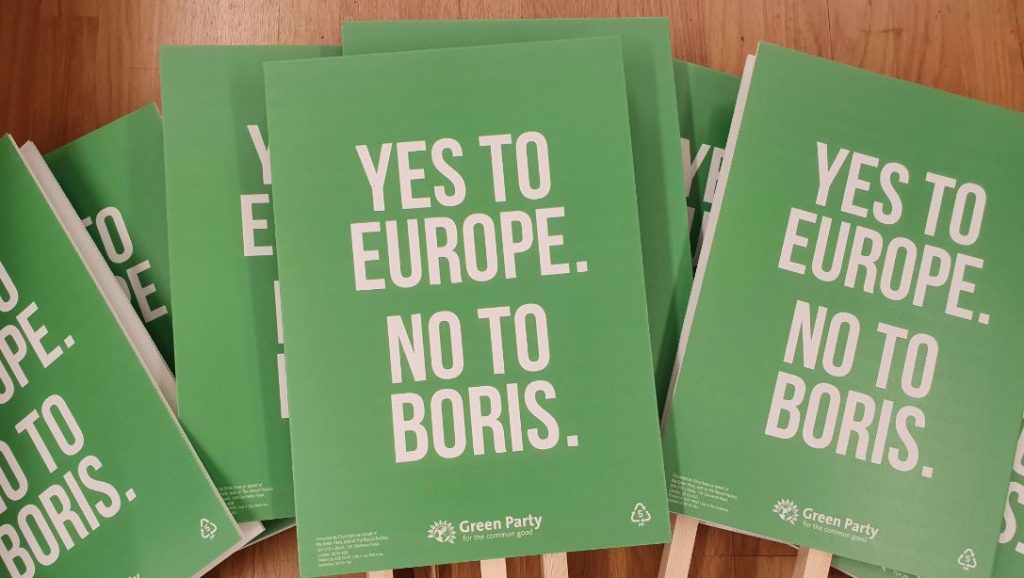 When it comes to elections there are always lots of signs and graphics needed by the individual political parties. Over the years we have produced every kind of election sign you can think of for virtually every political party.
The most popular Correx election signs are large format 8 x 4ft promotion boards for local MPs that you'll see outside party HQs and voting stations but we also print thousands of smaller roadside political signs. Of course there's usually a good few orders for placards from groups with opposing views!
Lamp post signs
If you are looking for roadside signs that can be attached to lampposts, printed Correx sheets would be ideal.
Bollard post signs
Correx can be cut to the specific size you need, then scored so that it can easily be bent and wrapped around post and bollards.
Estate agent boards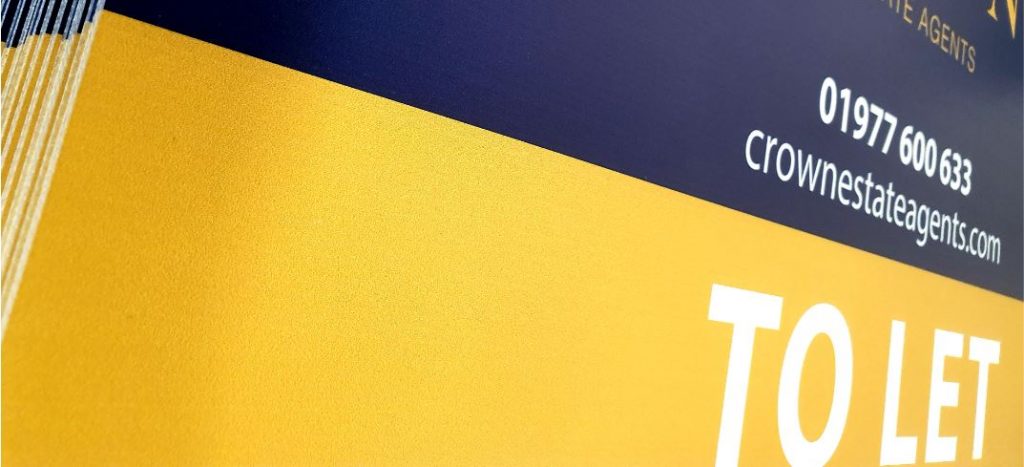 Estate agents and property management companies use large numbers of Correx signs to promote their properties. Correx board is great for this because it is low cost, it can be cut to any size and shape and it is easy to fix to posts, fences or buildings.
---
Correx Printing FAQs
What is Correx?
Correx is the brand name for a plastic sheeting that is widely used in the printing industry. It is made from Polypropylene and looks a lot like corrugated cardboard.
It is has three layers – two tough flat surfaces top and bottom with a corrugated middle layer.
Correx's fluted design makes it shock absorbent and very lightweight. Other brand names for the same material include Corriflute, Coroplast and Polyflute.
What is Correx sheet used for?
Because it is lightweight, durable and inexpensive, corrugated plastic Correx is used extensively for outdoor printed signs and advertising boards as well as indoor retail point of sale graphics and free standing display units.
Correx is flame retardant, weatherproof and easy to fix in place using plastic ties, screws, bungees or glue.
What are Correx's limitations?
While it's long-lasting and reliable for indoor applications, Correx can warp, discolour or go brittle when used outside for a long time. It's worth bearing in mind that your sign might start to fade after approximately 12 months.
Can Correx boards be recycled?
Correx board is very durable and can be re-used for many different purposes. Once you no longer need it, it's best to have your signs or display units recycled.
The Polypropylene isn't biodegradable but most waste collection companies will take your old Correx signs and graphics to designated plastics recycling processing centres. Look out for a triangle with the number 5 printed on your signs,; this means it is made from Polypropylene and is one of the safer kinds of plastics.
How does Correx compare to Foamex or Dibond?
Correx is a budget corrugated plastic material that is ideal for large quantities of printed signs or graphics; in shops and showrooms, for example.
Foamex is a higher grade material that has a very smooth finish and is therefore better for achieving high definition, photographic quality images.
Dibond is stronger than both Correx and Foamex. It's an aluminium sheet which costs more but lasts a lot longer. That makes it the perfect material for permanent exterior signage and advertising hoarding boards.
"Fantastic attention to detail throughout from design implementation and printing to installation."

"We have worked with CSDPrint for many years now and always find their commitment to getting a job done on time and to the right standards really impressive. If we need any advice about any aspect of printing we know we can always turn to CSDPrint."
Talk to us today!
If you'd like to get in touch then you can use our simple contact form, please complete all the fields below and click the submit button.
We'll make sure to get back to you as soon as possible. The more details you can give us the better!
Alternatively, if you're in a hurry you can call us on 0800 8 402 403 and speak to one of our team.